Its a
SmartMirror

so set it up smart.

Installing a smart mirror is not as comfortable as it is published on most blogs. Don't waste your time installing software on your hardware. Don't waste it to build segments for your mirror and don't spend time finding the error if it's not working as it should.
Use CentralBoard as your software to escape this hustle.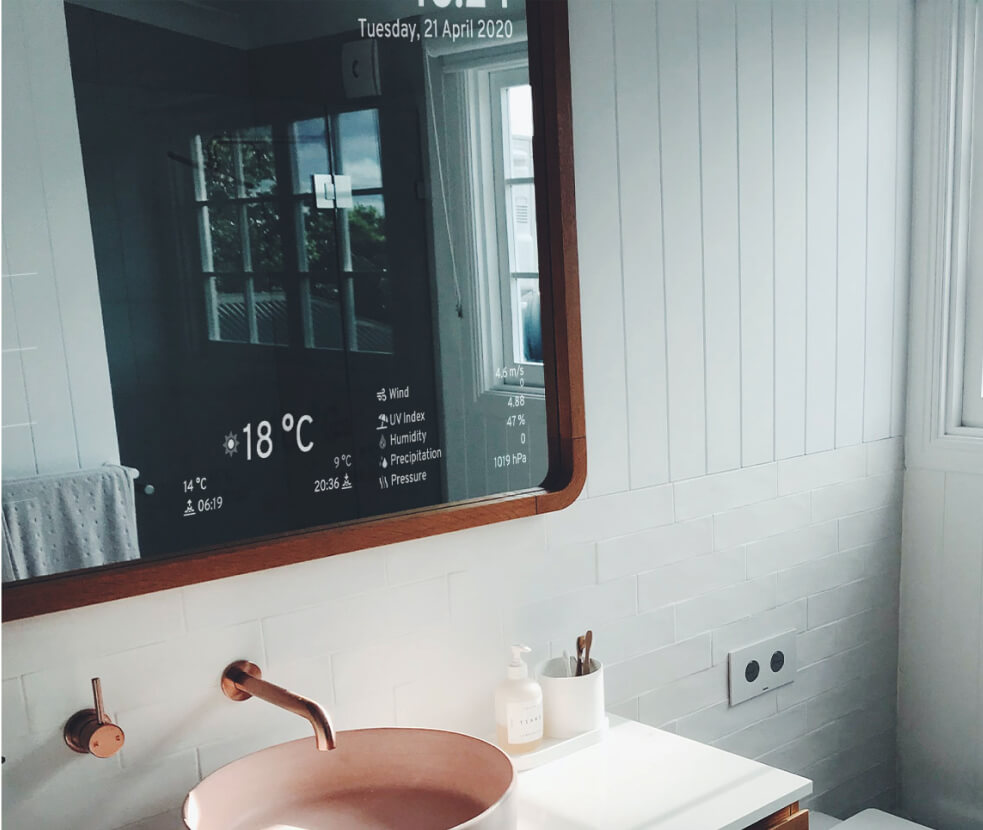 just start.
don't frustrate.
Sign in, configure, ready to show
CentralBoard configuration takes less than ten minutes and is completely free. Use our PWA on your screen device so you don't have anything to setup. We made it as easy as it could be.
no coding.
click. drag. drop.
There's a widget for that
Just drag and drop any widget from our library to your mirror and your smart mirror updates instantly. You can manage a CentralBoard remotely.
Mirrors
made for you
It doesn't matter where, it matters how
There are no limits to how you use CentralBoard. Any screen can be used. Use it in your bathroom, office or corridor. The only thing you have to think about is how it looks.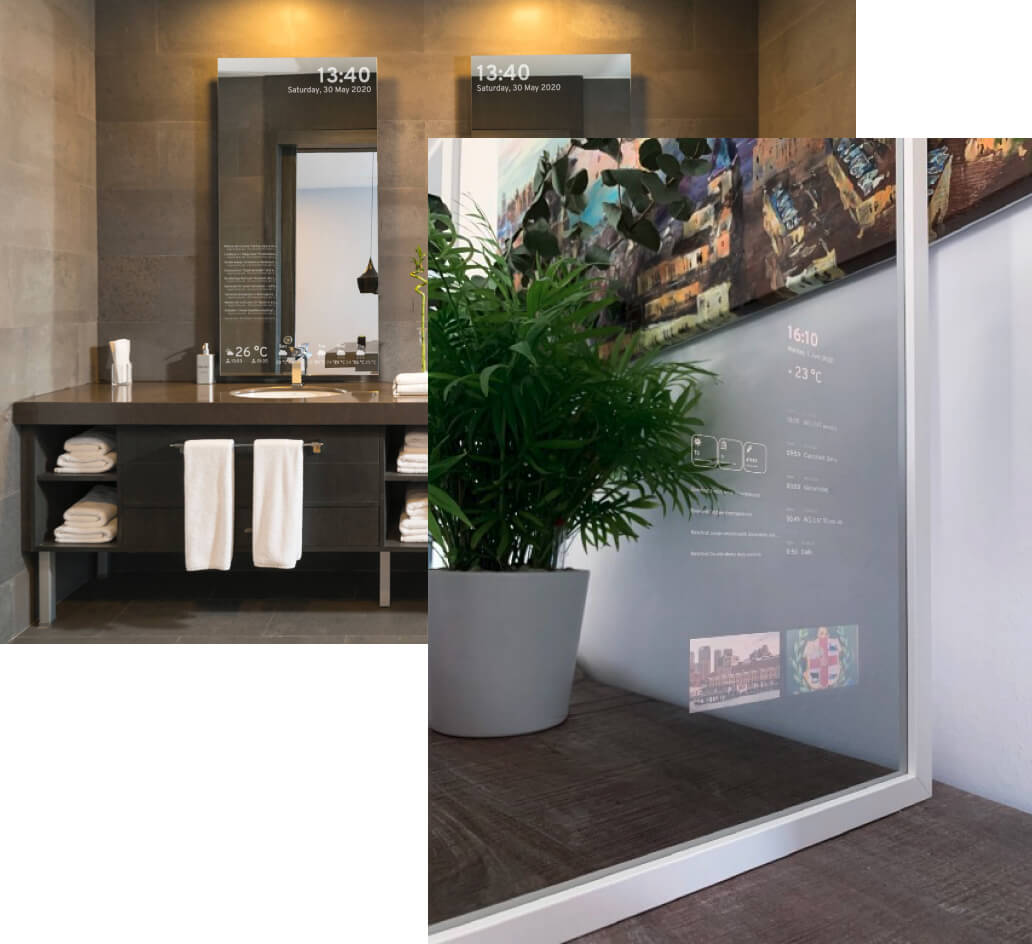 What means
made for you
Configure, open - happy
CentralBoard helps you to set up a smart mirror. You don't need to install any components on a small single-board computers. CentralBoard runs complete in the cloud, so your device won't need a high-end processor. The only thing you need is a display and an internet connection.
Did you know that you can use an Android Tablet as the base?
Everything you need and more
We offer all the widgets you need to display your news, key figures and more out of the box. You do not even need to setup a server or have design skills. CentralBoard provides this for you.
But if you want to customize the theme of your smart mirror, CentralBoard also gives you this possibility.